Limit number of versions to retain in a document library doesn't work
UPDATE
I have had an update from Microsoft on this issue, apparently the wording is wrong.
It will retain the number of major versions entered, but the number for minor versions is not to limit the number of minor versions, but to limit the number of major versions that have minor versions (Does that make sense?).
For example, if I set major versions to 10 and minor versions to 2, it will show me 10 major versions of which 10 and 9 will have minor versions still available.
The problem here is that I can still create 100 minor versions so this is not helping me limit the amount of versions my users keep and keep my storage costs down
n a document library under "Versioning Settings" you can choose to set the number of major and minor versions to retain.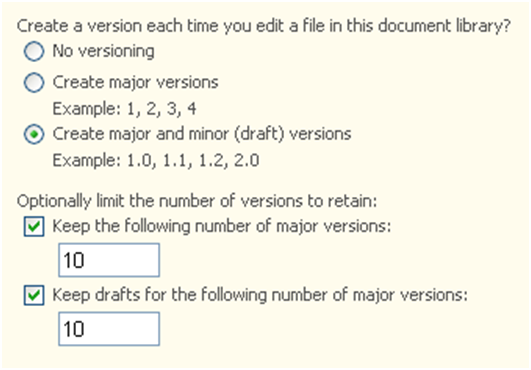 This does not work! You are still able to create more than the number of versions specified in both major and minor
Version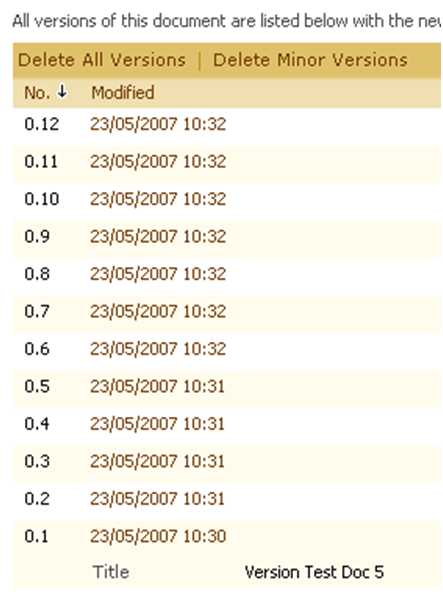 I have spoken to Microsoft and they have confirmed this to be a "design limitation". Has anyone ever got someone at Microsoft to say "bug"?
I'll keep you updated if I get a fix for this.